Some 'British' J1s?
Baker
Banks
Barton
Brown
Blyth
Calkins
Casey
Clare
Clark
Davenport
Day
Dunwoody
Fox
Garrett
Goff
Graham
Gwin
Hall
Harold/Harrold
Harris
Hayden
Hayes
Jackson
Johnson (Johnstone?)
Jones
Jordan
Kelley
Leeming
Lewis
McCoy
Montgomery
Morgan
Nelson
Norris
Randolph
Rogers
Rollins
Roundy/Rounde
Stokes
Williams
Winters
*If you are male and have one of these surnames you may be J1




Linking J1 family members in
AUSTRALIA, CANADA, CHILE, GERMANY, ITALY, LEBANON, MEXICO, OMAN, PERU, POLAND, PORTUGAL, SPAIN, UK, USA, VENEZUELA, YEMEN
and all around the world...



The genetic Y-DNA Haplogroup J1 is considered to be a subclade of the J Halogroup and contains most of the Cohen Modal Halotype genetic sequence (CMH). Males with the CMH sequence are descended from Aaron the brother of Moses.

J1 is believed to have originated in the Southern Levant of the fertile crescent in the middle east and spread through migration through southern Europe and North Africa. J1 may have reached the Atlantic coast of Europe with the Phoenicians. Arabs who came to Scotland and London may have brought the line to the UK. The Phoenicians took their J1 lineage to North and South America. Thousands of years later more J1 families reached South America with Columbus and then with the Conquistadors...

If YOU are a male you can discover relations around the world and trace your roots, by taking a Y-DNA test. These are available from numerous commercial DNA laboratories. Plus you can help the project by submitting your results to online databases such as Y-Search, Ybase and SMGF.


J HALOGROUP FORUM at DNA-FORUMS.ORG

J1 Ancestry
J1 Celebrities
J1 Database at YJDB
J1 Surnames at Y-Search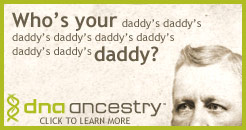 "Someone very important is missing from my life"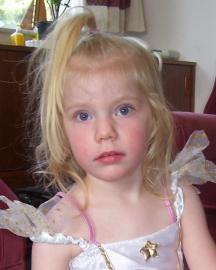 "My father is looking for his father and I am looking for my grand father. We know he has a J1 surname."
Jasmine
e mail: J1 AT rouxrenard.com
Recommended Testers!
Some commercial DNA laboratories you can purchase your Y-DNA test kit from
ALREADY GOT YOUR
Y-DNA RESULTS?
Input your data and check for matches at
Find close relations and distant ancestors!!